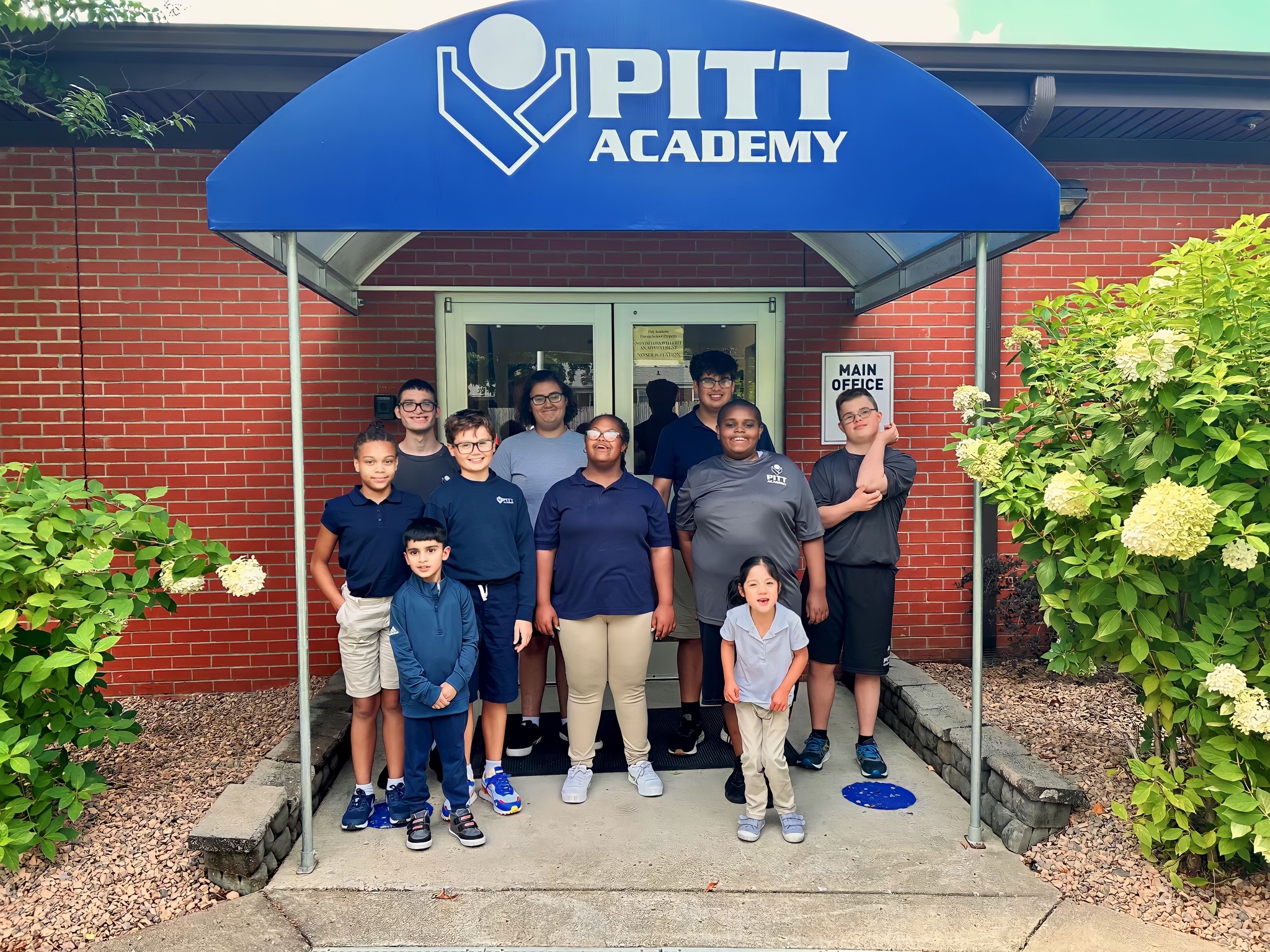 Welcome to Pitt!
Discover What Can Be Achieved!
Pitt Academy provides a safe, nurturing school environment and an individualized curriculum that allows students to realize their full potential and to develop the skills necessary to become more independent and productive members of society.
About Us
Pitt Academy is a fully accredited non-profit, Catholic independent school. We have a non-denominational enrollment policy, serving students with learning differences in an elementary through secondary setting. Their disabilities include, but are not limited to, ADD/ADHD, Asperger Syndrome, Auditory Processing Disorder, Autism, Fragile X, Developmental Delay, Down Syndrome, Mild to Moderate Neurological Disorders, and Speech and Language Deficits. Our multi-disciplinary instructional model addressed deficits in areas such as academics, language and communication, socialization, sensory processing, behavioral regulation, and independent living. We believe in individualized instruction and a low student/teacher ratio. Our students are accepted for who they are and the curriculum is adapted and modified to meet the individual needs of the student.
We accept applications, give tours, and are happy to consider transfer students throughout the school year.
To learn more about Pitt Academy or to schedule a tour please contact us at (502) 966-6979.
"It's kind of fun to do the impossible."
– Walt Disney